Minimally invasive surgery in orthopaedic trauma
In trauma as well as in other areas, the focus of surgery is not to only restore the function of the injured limb but to minimize the effects of surgery, hence, a faster rehabilitation and less pain.
The latest technology of locking screws and peri-articular, pre-contoured plates allows for minimally invasive surgery in trauma situations. A fracture (broken bone) can be anatomically restored to its original shape and held with these device constructs. The surgery involves making a small incision at the top and at the bottom of the bone. The steel or titanium plate is slid under the muscle adjacent to the bone. There is minimal muscle stripping and is less painful than a big incision along its entire length. Smaller incisions of 5mm are used for the placement of the locking screws. The blood supply of the fracture is preserved and there is no compromise to the strength of the fixed limb. The chances of fracture healing are greater due to the preserved blood supply.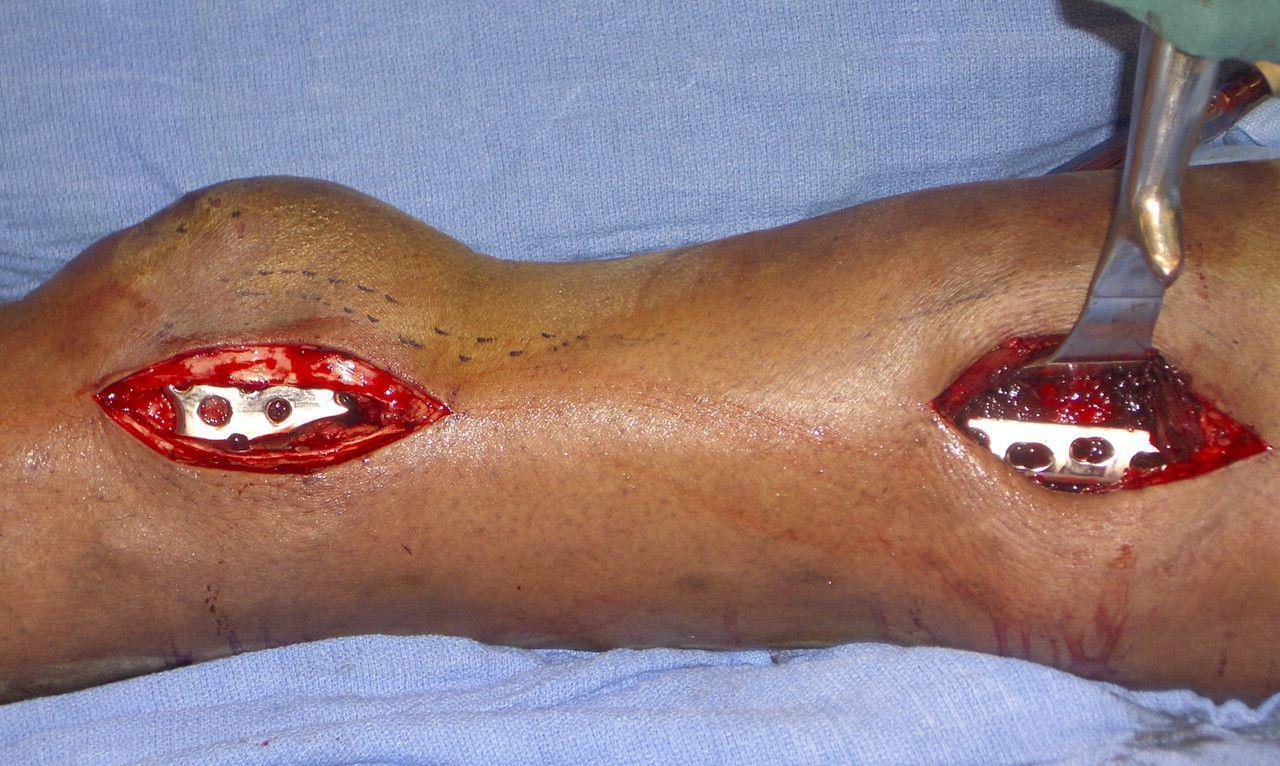 All of our surgeons work at Liverpool Hospital, which is a Level 1 tertiary trauma hospital and the largest teaching hospital in Sydney. We are proficient at all orthopaedic trauma, complex and simple.
By Dr Ray Chin, MBBS, FRACS (orth)
Consultant orthopaedic surgeon at South West Sydney Orthopaedics
Director of orthopaedic training at Liverpool Hospital