Dr. Agus Kadir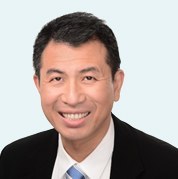 Dr. Agus Kadir
Dr. Agus Kadir's mission is to provide personalized, high-quality orthopaedic care to his patients. 
Agus graduated from University of New South Wales medical program in 2000 and subsequently did his orthopaedic surgery training in Australia. After obtaining his Orthopaedic Surgery qualification in 2012, he had further training in advance upper limb and hand surgery in Brisbane and Sydney. 
His primary interest is in the management of hand, wrist, elbow and shoulder conditions. He currently has admitting rights in hand surgery at Fairfield public hospital and performs other orthopaedic surgery (elective and trauma) at Sydney Southwest private and Campbelltown private hospital.
Agus is a dedicated surgeon who believes in working with his patients to maintain and improve their health. He also believes in educating his patients as he works with them to achieve the best physical outcome possible.
For more information about Dr. Agus Kadir please visit www.draguskadir.com.au