Dr. Owen Ou Yang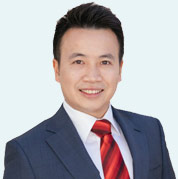 Dr. Owen Ou Yang
B.Sc(Med); MBBS; MS; FRACS(Plas)
Plastic & Reconstructive Surgeon Hand & Wrist Surgeon
Dr. Ou Yang is a Sydney-trained Specialist Plastic Surgeon with subspecialty interest in Hand and Wrist Surgery, Cancer Reconstruction and Aesthetic Surgery. He is in private practice in Bella Vista, Liverpool and Macquarie University Hospital. He is also fluent in Mandarin and Cantonese.
Dr. Ou Yang graduated from University of New South Wales in 2006. He then completed the Master of Surgery in 2010. He obtained his fellowship in Plastic Surgery in 2016 Following that, Dr. Ou Yang underwent a further two-year fellowship programme in hand, wrist and peripheral nerve surgery in internationally-renowned hand centres in Sydney and Melbourne.
Dr. Ou Yang was subsequently appointed the Visiting Specialist Plastic Surgeon position in the prestigious St. Vincent's Hospital Melbourne and the Peter MacCallum Cancer Centre with Victorian Comprehensive Cancer Centre focusing on reconstructive microsurgery in breast reconstruction, sarcoma reconstruction as well as lower limb reconstruction. He recently return to his home base of Sydney to continue with his subspecialty interests.
Driven by always delivering the best care to patients and to provide expertise with compassion, Dr. Ou Yang is one of the very few Plastic Surgeons with extensive subspecialty fellowship training and experience in hand, wrist, cancer reconstruction. Dr. Ou Yang also has public hospital appointments in Fairfield Hospital and Liverpool Hospital.
Subspecialty Interests
Hand, Wrist & Peripheral Nerve Surgery
Breast, Sarcoma & Lower Limb Reconstruction
Skin Cancer Surgery
For appointments with Dr Ou Yang, please call 1300 461 828