Dr. David Lieu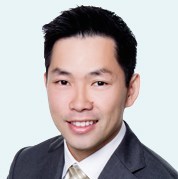 Dr. David Lieu
B.Sc(Med); MBBS; FRACS(Orth); FAOrthA
Shoulder, Elbow, Knee, Trauma Surgeon
Dr. David Lieu completed his medical degree in 2003 at the University of NSW, and his orthopaedic specialty training in 2013 through the Australian Orthopaedic Association. He then completed further postgraduate training with the Prince of Wales & Concord
Hospitals Shoulder & Elbow fellowship.
He has a keen interest in all sports and age-related conditions of the shoulder, elbow and knee. He is also proficient in dealing with all orthopaedic injuries and works out of Liverpool Hospital, a major trauma centre.
He is still actively involved in teaching both orthopaedic trainees and medical students and feels that continuing medical education is important to provide a high level of care for his patients. His priority is to ensure his patients are well informed
and can make educated decisions on how to manage their conditions.
He is the current Head of Orthopaedics at Liverpool and Fairfield Hospitals.
Dr Lieu also consults in Concord and Cabramatta. For Concord bookings, please contact Orthosports on 02 9744 2666. For Cabramatta bookings, contact 02 8729 6005.
Orthosports Concord
47-49 Burwood Rd, Concord 2137.
Suite 1, Level 1, 5 Arthur St, Cabramatta 2166.
(part of the Laverty Pathology office)
Specialty Areas
Arthroscopic and Open Shoulder and Elbow Surgery
Arthroscopic and Open Knee Surgery
Trauma
Hospital Appointments
Sydney Southwest Private Hospital, Liverpool
Sydney Private Hospital, Ashfield
Liverpool Hospital
Fairfield Hospital
Campbelltown Private Hospital